Gamat Healing Oil, Langkawi
Gamat is a species of Sea Cucumbers which are marine creatures having leathery skin and a long body. They can be found on the sea floor almost all over the world. 
In Malay, these sea cucumbers are known as gamat. They were once in abundance in Langkawi's water until the islanders came to know about their medicinal healing value and started capturing them in bulk, established factories in the island and started processing them to create healing oils. 
These days, the sea cucumbers are mostly imported from places like Thailand. So what can the gamat heal? It can heal both internal and external body ailments like aches, ulcers, burns and injuries. When gamat (sea cucumber) is used in pure form and no other ingredients used, boiled in a container for three days in low heat, then what comes out is called "Ayer Gamat", an oil which can be taken orally for internal healing. Such healing could be for peptic or duodenal ulcers, bleeding piles or even stomach aches. 
Gamat Bottles on Sale, Langkawi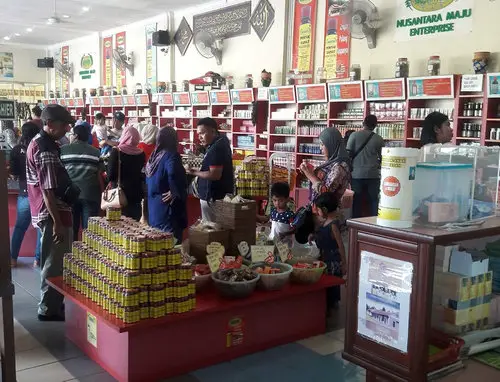 Photo: Nusantra Gamat, Langkawi 
When other ingredients like herbs and coconut oil are mixed with gamat, then the resulting fluid is known as "Minyak Gamat" which can be applied externally for healing ailments such as cuts & injuries and even tooth aches. Malaysian and the Langkawi islanders have been long believer in traditional treatments using gamat. And therefore you will find many Gamat Factories have sprung up in the island and making roaring business. 
There are now close to 50 Gamat factories in Langkawi and some of them produce well over 40 different types of Gamat products having different use and healing properties. While visiting a Gamat factory as part of a local tour in Langkawi, you will be able to see live processing of gamat and also understand its history and the many different medicinal values it possesses. It is known to have produced magical results. 
I know of many returning tourists who would always take bottles of Gamat back home. A very well known Gamat Factory is
Nusantra
(32, Kampong Mata Air, Jalan Bayas, Mukim Ula Melaka, Langkawi, Phone : +604 955 9233; Email:
[email protected]
). 
Nusantra Gamat Factory, Langkawi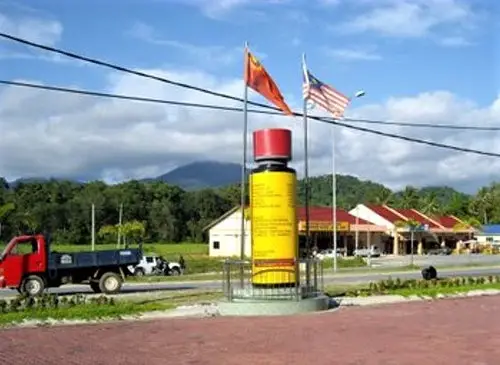 Photo: Abd Gani Atan, flickr, cc by 2.0 
It is a fairly large factory producing some 45 varieties of gamats. Nusantra's factory is marked by a huge artificial gamat bottle which is kept outside in the premises. They have internal guides who will show you gamat processing. You will be taken to the large containers where the gamat is slowly heated for 3 days. While the oil gets very hot, they say that you can dip your finger into the oil and it won't actually burn, although you may still feel the boiling heat. But you have to do it real quick. I haven't dared try that though, and not sure if it is actually worth trying. 
Another great shop specializing in Gamat and many other varieties of herbal products & medicines is Hj Shaari, located in Kuah town (Kedai Perusahaan Gamat Hj Shaari, Phone: 0126230441). They also have many variations combing plant roots and herbs making the oil stronger and more effective. They too have factory in the island. This is a family run business. Although HJ Shaari has passed away, his son now runs the business. 
You can also buy gamats from several other specialized stores in Langkawi. You will find them in Padang Matsirat near the airport area and up to Kuala Teriang. You will get both Ayer and Minyak varieties here. Another place where you will get this is in Tanjung Rhu area which is at the north western shoreline of Langkawi. Prices are very reasonable and varies between RM3 to RM10 depending on the type and quantity. 
Related Articles
Visitors' Reviews/Comments
Share your experience or stories.