Mahsuri's Tomb & Cultural Center, Langkawi
While there is a legend perhaps for virtually every tourist attractions in Langkawi, Mashuri's Tomb (also known as Makam Mahsuri) is one of the very few that does have deep connection with the historical roots of the island and believed to be true by all locals. 
Over time several versions of the legend have developed, but the core of the story has remained the same and all agree that Mahsuri was then the most beautiful woman of the island. She was born in Langkawi after her Thai parents immigrated to the island from Phuket in late 18th century for better leaving. Most accounts say that she was born in a farmers family while few claim that she was a princess. 
Mahsuri Tomb (Makam Masuri) Complex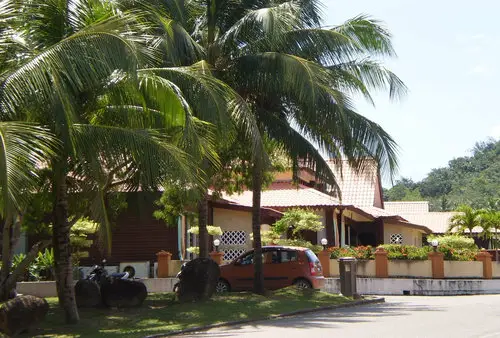 Mahsuri's Legend
Mahsuri was so beautiful that she became heartthrob of the entire island. So much so that even the chief of the village wanted to marry her, but his existing wife did not allow that to happen. Mahsuri later fell in love and married a warrior. But that was the time when the war with the Siamese broke out. 
So her husband had to soon join the war leaving Mahsuri all by herself for a long time. This was the time when a storyteller came to the village and mesmerized everyone including Mahsuri with his amazing stories. But he had no place to stay and Mahsuri offered him a shelter. 
A diorama in  Makam Mahsuri's Legends Museum depicting Mahsuri's Life 
However out of jealousy from Mahsuri's beauty, the village chief's wife started spreading a rumor that Mahsuri was engaged in adultery with the storyteller. And this rumor unfortunately caught on and started to spread like a fire. It was decided that Mahsuri would be tried by the elders in the village who too for some reason found her guilty despite Mahsuri repeatedly pleading her innocence. 
The cruel verdict was to stab her to death. She was tied to an wooden pole. The legend says that after repeated attempts had failed to kill her, she herself offered that she should be stabbed by her father's Kris. And when that was done, it is said that white blood oozed out of her body proving her innocence. She died in the year 1819. 
Mahsuri's Curse
During her last breath, Mahsuri laid a  curse on the island that it would face misfortune for the next seven generations to come. She said "There shall be no peace and prosperity on this island for a period of seven generations". Strangely, soon after her death the Siamese attacked and conquered Langkawi. The villagers burnt rice fields and poisoned the wells in order to thwart the attacks, but in vain. 
There is a place in Padang Matsirat known as 'Field of Burnt Rice' where the paddy fields were burnt and you can still see some samples of burnt rice. Langkawi remained as a barren land for a long time thereafter. However the good news is the period of curse has now passed since the late 20th century. This is when Langkawi again started to prosper and this time as a famous tourist destination in the world. 
Mahsoori's Tomb
There was initially no shrine or a gravestone for Mahsuri. However in order to commemorate her death and such an incident of historical significance, District Officer Abdul Rahman took the initiative and built a modest tomb in the premises with slabs of white marbles. Mr. Rahman later became the first Prime Minister of Malaysia in 1957 after the country's independence. 
Mahsuri's Tomb, Langkawi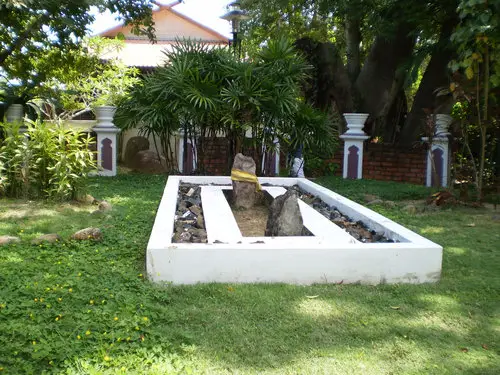 Attractions & Facilities at Makam Mahsuri
Mahsuri's Tomb complex has been developed as a historical and cultural center. At the entrance there is a small lobby and ticket counter. From here, there is an indoor passageway where an old bullock cart is kept on display. The passage leads to the musical room where depending on your timing, you will find Malay ladies in traditional costumes playing folk music on old traditional instruments known as caklempong and producing a mesmerizing sound. 
Music Room (Caklempong), Makam Mahsuri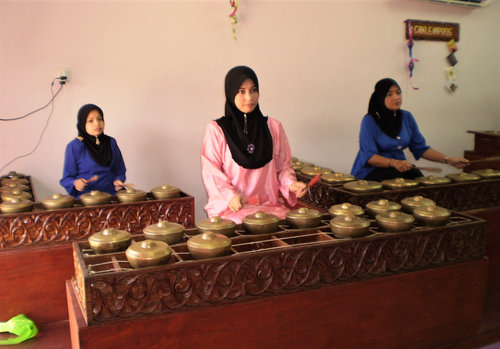 The next section is a large Gift & Souvenir Room with many different items on sale including clothes, T-shirts, bags, souvenirs & gifts etc. There is an audio visual room where a video presentation takes place and the story of Mahsuri is narrated. The story is also written on boards that you can read. There are some sections in the complex including the audio visual room where photography is prohibited. 
Gift & Souvenir Room, Makam Mahsuri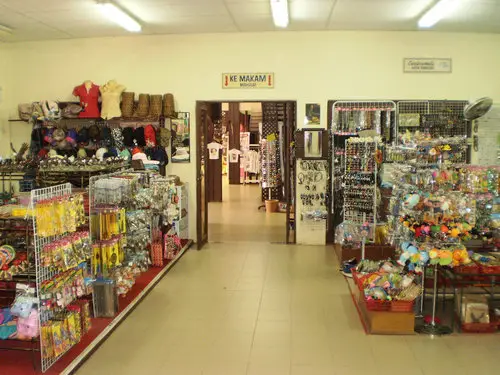 There is also a Cafe and Food Stalls here selling snack items, cold drinks, tea and coffee. As you take a roof-covered outdoor passage, it leads to the Tomb of Mahsuri which is placed in a fenced lawn and made of white marble slabs. There is a stone slab in front of the tomb that shows her year of death and states the curse laid by her on the island. 
Outside the tomb garden, there are shady trees and benches laid out where you can sit for a while and relax. The Photo Express stall here can take and print your picture within five minutes with whichever background you choose. Close by there is an Audio Museum known as Paggung Mek Mullong. 
Steps ahead is a typical and Traditional Malay House built with wood and stands on stilts. This has been constructed to show to the tourists how the natives used to live during those days of 18th and 19th century. You can in fact climb the stairs and get inside the house and explore some of the typical household belongings of a Malay family of such time. 
Traditional Malay House, Mashsuri's Tomb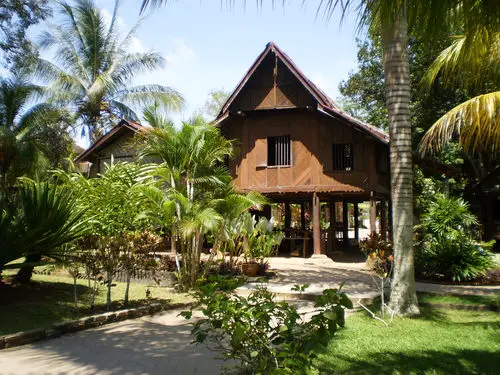 From a place adjacent to the Malay House, you can see the adjoining area of the complex (which is outside the complex)... You get a wonderful view of a vast field with mountain in the background. You also get to view the scenic setting in which the entire complex is set up. 
Inside the traditional Malay house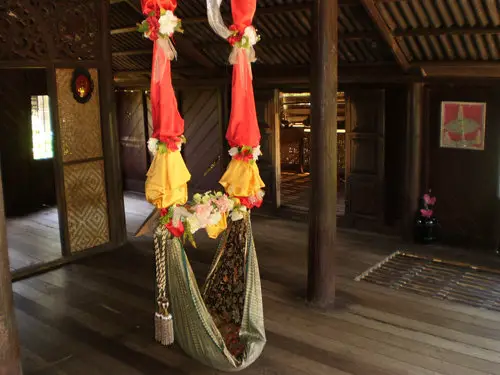 Further ahead on the other side is Legenda Mahsuri - this is the Museum of Legends where large dioramas have been created by artists to depict the story of Mahsuri. This museum also houses many different Malay household and farming items of the era. There is a section which displays the weapons used to kill Mahsuri. 
The building that houses the Museum of Legends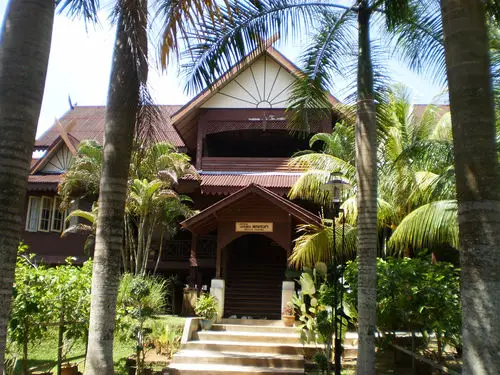 A diorama in  Makam Mahsuri's Legends Museum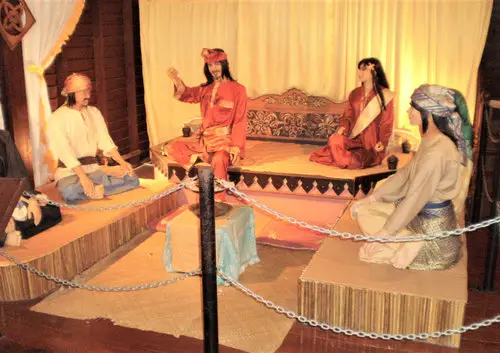 Admission Fee
Adult: RM10 for foreign tourists 
Children (age 3-12): RM5 for children of foreign tourists. 
Malaysians pay discounted entry fee. 
Cultural performances are held in the complex on Fridays and Saturdays. 
Open Hours
Open daily;  
8am - 6pm on weekdays 
8am - 6:30pm on weekends 
Location & Contacts
Makam Mahsuri's 
Jalan Makam Mahsuri, Kampung Mawat, Mukim Ulu Melaka. 
Phone: +604-955 6055; 
It is about 17kms from the International Airport at Padang Matsirat and takes about 20 minutes by car from the airport. The road on which Mahsuri's Tomb is located (Jalan Makam Mahsuri) can be accessed from the main road Jalan Padang Matsirat. 
Map location of Mahsuri's Tomb, Langkawi 
Related Articles
Visitors' Reviews/Comments
Share your experience or stories.