Langkawi Museums, Historical Places & Shrines
While most tourists come to Langkawi for its marvelous beaches, sweeping views of the nature as well as for duty free shopping, not many are aware that this tiny island has also preserved lot many treasures in terms of its heritage, culture and history. 
There are some great museums with exhibits, historical buildings and shrines that capture such rich heritage, culture and religious faith of the people of Langkawi. Galeria Perdana, one of our recommended top 10 attractions in the island, houses around 2500 gifts at a time in rotation that were received by the 4th Prime minister of Malaysia and his wife.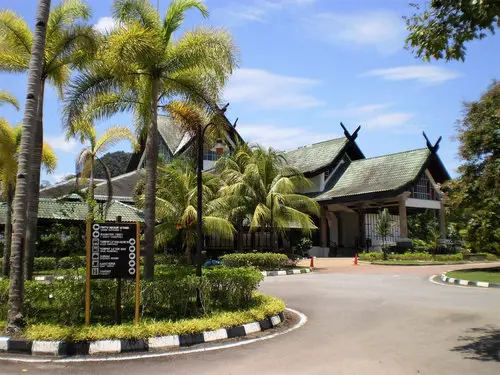 Laman Padi has a great rice museum which exhibits how rice cultivation has progressed in the country with time. Field of burnt rice is the venue where rice fields were burnt by the local villagers to thwart the invasion of the Siamese in 1800s. There are many more such attractions in the island. 
Here are the ones that are our own favorites and definitely worth a visit if you keep interest in history & culture. 
(North East, near Kilim Village, Mukim Air Hangat) 
A large two storied building built in oriental architecture houses the personal gifts received by the 4th Prime Minister of Malaysia and his wife during his tenure of service. These gifts were mostly given by the international leaders and distinguished guests & friends of the family. There are more than 9000 such exhibits that are displayed in rotation and comprising of weaponry, furniture, vases, many decorative items, and other personal belongings including cars & cycles.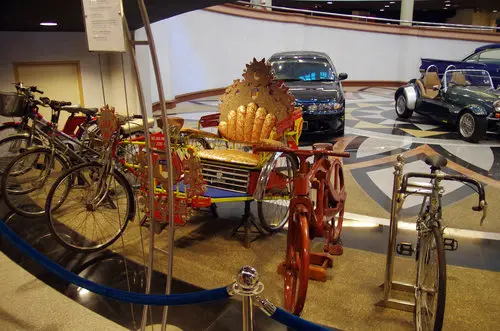 Photo: Balou46, cc by-sa 4.0 
(Padang Matsirat, Jalan Makam Mahsuri) 
This tomb and the cultural complex has been developed around the historical legend of Mahsuri - a beautiful lady of early 1800s who was wrongly accused of adultery and sentenced to death. The complex houses the tomb of Mahsuri, a museum with dioramas that depict her life story, a musical theater where folk instruments are played by women in traditional costumes, gift & souvenir room, audio visual room, food stalls & cafe etc.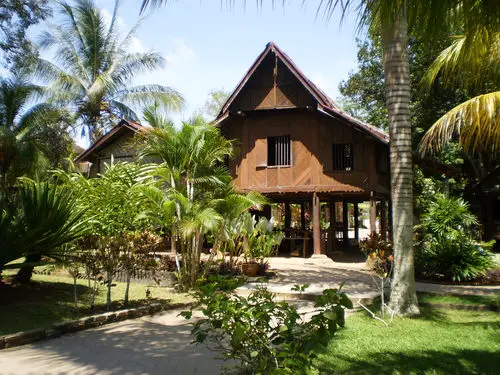 (North Langkawi, Teluk Yu, Mukim Bohor) 
Although this is a center for handicraft and artwork from local artists, there are separate museum sections inside the building complex that reflect the deep heritage, culture and religious faith of the island through many hand crafted exhibits and dioramas. The museum sections include the Heritage Museum, Custom & Wedding Museum, Islamic Museum, and the Royal Museum.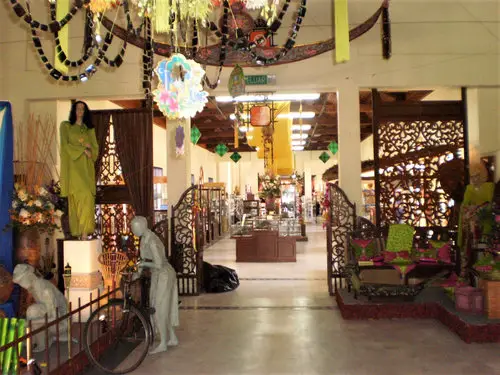 (Pantai Cenang)  
This is a large open complex having several lush green paddy fields, a heritage museum where the history of rice cultivation in Malaysia is showcased, couple of restaurants where authentic Malay food and Japanese fares are served, and Spa.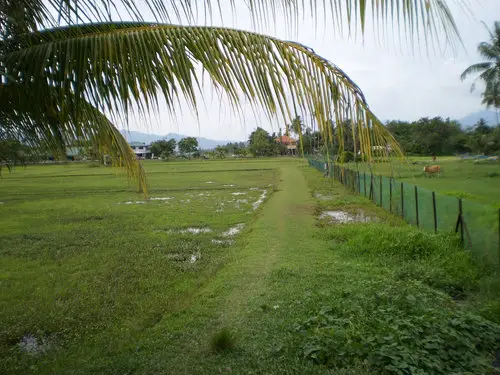 There is a guide available on site. You can also participate in rice planting while standing on knee deep water when such demos take place. Overall an excellent place with lots of greenery, paddy fields and other elements of nature in a tranquil environment. 
(Village Raja, Padang Matsirat) 
This is the remains of the burnt rice field. This is where the local farmers had set ablaze rice collected from all over the village area when attacked by the Siamese in 1821.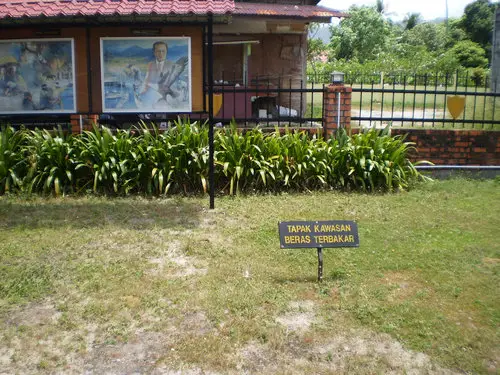 Samples of burnt rice grains have been preserved in glass showcases. Even today burnt rice grains come above the surface when it rains heavily here. 
(Kuah Town) 
This is the largest mosque in Langkawi and located at the heart of the town close to the Kuah Jetty. The mosque which is created in Islamic architecture is marked by a large golden dome on the top and surrounded my lot many tall trees. It is open 24 hours.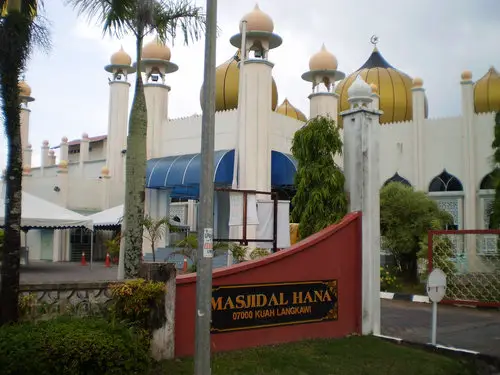 Anna & The King Gallery
(Pantai Kok) 
This is where a part of the film Anna & the King was shot in Langkawi. Today it has the ruins of the set that was once created for the film on a sprawling waterfront. It had a Thai style palace and Anna's house among few other constructions that were so intricately designed & built by local and foreign workers. The ruins of the set is located next to Perdana Quay and adjacent to The Danna Hotel. 
Related Articles
Visitors' Reviews/Comments
Share your experience.